At Talentfabriek 053, everything revolves around fun first! That's why we like a good party. Celebrate your children's party in Enschede at Talentfabriek 053. Our parties are active, educational, and super fun.


The children's parties that we provide are at home in all markets. You can choose from different dance styles, themes, and a real dress-up corner! If you send us an email or give us a call, you can make an appointment with one of our teachers about what the birthday boy or girl likes the most. You can choose a dance style with your own music, but you can also be surprised by the teacher. The teacher will then like to know what the level of the dancing kids is and what their preferences are. If desired, a theme can be linked to the party. If the birthday boy or girl is a huge fan of superheroes, the teacher will make sure there is a superhero dance. On location at -Talentfabriek 053, there is a beautiful rack with different costumes and attributes. This gives the kids a great opportunity to dress up and have a good time.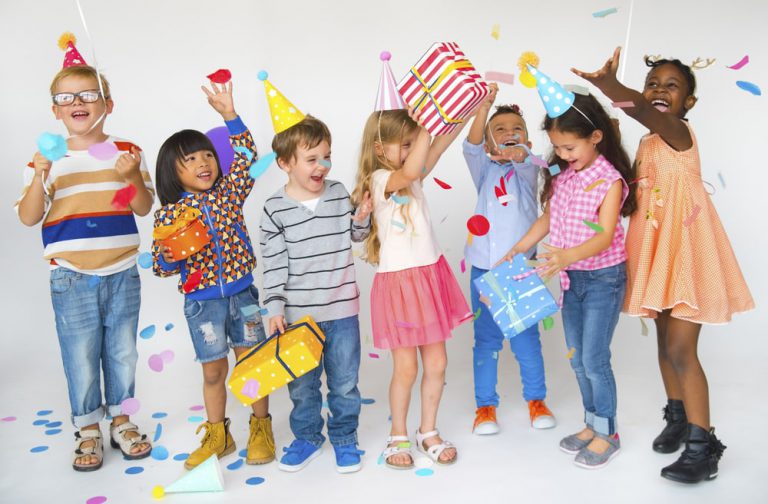 Learn a cool Choreography
During the dance class, the kids will be taught a choreography that they will always remember. The teacher will playfully work with the different techniques that the chosen or surprise dance style has to offer. The pace of the lesson will be determined by the level of the group of kids. The teacher makes sure that every child comes along, understands the steps, and has fun in the lesson. In between, there will be breaks in which the kids can enjoy a snack and/or drink if this has been chosen in the package.


Towards the end, the kids are allowed to dress up and the teacher can record the dance with their own device or camera. The disco lights are on and the music is at its loudest. Let the party begin!


If you request an arrangement for a children's party in Enschede at Talentfabriek 053, you can choose from the following 3:
Contact us for more information or specific wishes.